Hire Dedicated Software Developers or Offshore Development Team and get 360-degree development solutions. Easy and Simple process to hire skilled developers
Save Your Money & Time on Development/Maintenance/Support Cost
Powering your projects with Top Notch Technology Experts
We have more than six years of experience in the service industry. We can serve every technology expertise, and here are some of the famous ones.
Not sure which technology is appropriate for your project? Not to worry, Schedule a completely free 30-minute consultation with our Senior Business Development Executive.
Throughout these years, we have delivered thousands of projects and gathered experience from almost every industry around the globe, and we are capable enough of providing to hire dedicated remote developers on a large scale as per your need.
Hire Offshore Developers as Per Your Need in 24 Hours
Simple & Transparent Pricing | Fully Signed NDA | Code Security | No Hidden Cost
We'll provide a fully signed NDA for your Project's confidentiality
3 to 5 years of Experienced Remote Software Developers - 160 Hours
Build a SCRUM Team of 5 Developers. Contact Us for More Details
Hire Remote Developers for High Productivity & Quality Services
You can hire remote developers from us who are proactively take responsibility for project development services for on-demand Product Design, Development, Product Launches and Post Launch Support on their own. Their client-centric approach, in-depth knowledge & hands-on experience of different industries can handle every essential part of the technical process for high performance, speed, advanced Security, & scalability.  You can hire dedicated software developers to consistently produce the targeted results in your given time. And integrate your potent idea with tailor-fit SDLC setups, dedicated ideal resources, UI/UX strategies, QA methods & exhaustive consulting at each stage for end-to-end remote development.
Hire Remote Developers Now
We sculpt your potent idea using our innovative techniques & technologies and represent it in the real world.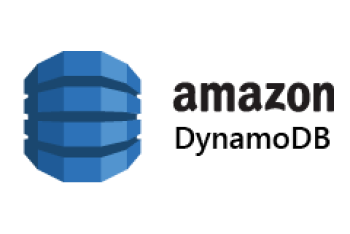 Why Hire Remote Developers from Ftechiz?
Being a prominent Software Development Company, we provide top-class remote developers that are skilled and having years of industry experience in developing complex applications. You can Hire Remote Developers from us and they can help you to streamline all your business needs in the right way.  Our knowledgeable development team uses the latest technologies. We put our clients at the heart of what we do, so you get the best software development services around.
Hire Remote Developers Now
Hire Top Software Developers in 5 easy steps
Below is the simple process that we follow while offering services to our clients.
Hire Remote Developers Now
We are grateful for our clients' trust in us, and we take great pride in delivering quality services that exceed their expectations. Here is what some of them have to say about us.
Frequently Asked Questions (FAQs)
Ftechiz Solutions Pvt Ltd is one of the best software development company serving more than 10+ countries worldwide. We have 6+ years of tech expertise in app and web development, delivering 100+ projects since 2016. We have a team of 50+ IT experts consisting of developers, UI/UX designers, Testers, Project Managers & QA to ensure the smooth and successful delivery of your project.
How to hire remote developers with Ftechiz?
You can conveniently hire remote developers with Ftechiz through our well-thought engagement models in 5-easy steps. Being best for any kind of short-term or long-term project, our remote developers are highly adaptive, and seamlessly gel in your environment while working in your preferred time zones. Once you've selected the developers, it's time for contractual formalities, after which they will start working on your projects in the next 24 hours.
You can hire remote developers as a valuable asset through the following easy steps:
Step 1 – Tell us in brief about your ideas and needs
Step 2 –   Shortlist Candidates which best fit in your need by reviewing their CVs.
Step 3 – Optionally, assess candidates over google meet, skype or any other medium.
Step 4 – Take a 1-week free trial.
Step 5 – If you like the resource(s), pay for the trial time and onboard resource(s).
Is 7 days risk-free trial period completely free?
Yes, it's completely free. We allow this free trial period to evaluate the code quality, requirements, communication, on-time delivery, agile software development process, and more of the hired trial resource.
If you like the resource, you can continue with the engagement; if the output isn't desired, we will assign new resource whose skills & experience match your requirement.
What is the cost to hire a remote Developer?
The average cost of hire a remote developer starts from $10 to $95/hour depending on the location. However, with companies like Ftechiz, you can hire remote developers for as low as $15/hour.
Get in touch with our team to know the tailor-made costing structure for your business based on your requirements.
Do you ensure the security and confidentiality of our intellectual property?
Rest assured, you will have 100% ownership of your project. It includes NDA, copyright, source code, intellectual property rights, etc.
What are the most popular types of software development services I can expect from Ftechiz?
With year of experience in product development, project management, and UI/UX, we are a one-stop solution for any of your software development needs. Whether you need assistance with skilled resources or you are looking to outsource your project, you can rely upon us for;
Website development using emerging technologies
Mobile App development using cross-platform tools
Staff Augmentation – Fill the tech talent gap in your existing team
Full-stack Website development
Blockchain Development Services
Project Management
Post Launch Support