Hire Full Stack Developers
Throughout these years, we have delivered thousands of projects and gathered experience from almost every industry around the globe, and we are capable enough of providing to hire full stack developers on a large scale as per your need.
Hire Full Stack Developers As Per Your Need
Simple & Transparent Pricing | Fully Signed NDA | Code Security | Easy Exit Policy
We'll provide a fully signed NDA for your Project's confidentiality
3 to 5 years of Experienced Dedicated Full Stack Developers - 160 Hours
Build a SCRUM Team of 5 Developers. Contact Us for More Details
Hire Full Stack Developers
We work with start-ups and mid to high level organizations and help them to improve and achieve their business goals by bringing trust, transparency, security and innovation. You can expand the benefits of hiring full stack developers from us as we use the latest tools, technologies, and methodologies to deliver efficient solutions. Full stack developers at Ftechiz offer the best solutions at cost effective prices.
Our dedicated full stack developer having a thorough knowledge of front-end and back-end technologies and they can work on different projects for web and mobile. B2B Clients and Tech-savvy patrons can save their hard earned money, time and efforts by hiring full stack developers from us. We have a pool of talented full stack developers and you can choose to hire the right resources matching your requirements.
Being a reliable and one of the Best Full Stack Development Companies, we offer you the dedicated full stack developers with an ability of working on various development technologies, programming languages, tools, and frameworks. Our Full Stack developers guaranteed to create robust, efficient, secure and scalable software using your preferred technology stack.
Our Full Stack Development Services
Hire Remote Developers Now
We sculpt your potent idea using our innovative techniques & technologies and represent it in the real world.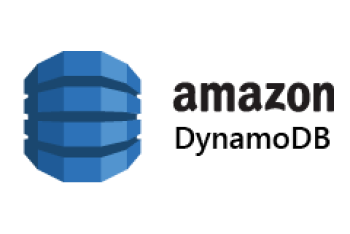 Why Hire Full Stack Developers From Ftechiz?
Being a well-known Full Stack developer's provider, we offer top-class developers that are entirely tailored and help you to make all your business functions more efficient in the right way. Our experienced development team uses the latest technologies. We put all our clients at the heart of what we do, so you will get the best service around.
Hire Remote Developers Now
Frequently Asked Questions (FAQs)
Why should I hire Full Stack developers from Ftechiz?
Ftechiz have been in the market since 2016 and provide all kinds of services, from custom software development to hiring developers. We have:
6+ years of experience
Delivered 50+ projects
Served 100+ customers
Expertise with the latest technologies
How much does it cost to hire full stack developers?
The cost to hire remote full stack developers tends to vary from one project to another. The cost depends upon various factors like project's features & functionalities, total work hours required, the complexity of the project and a number of other factors.
Which are the latest technologies used in Full Stack Web Development?
Here is the list of most important technologies used for Full Stack Web Development:
Front End Development: Angular Js, React Js, Vue Js, HTML, CSS, Bootstrap, Typescript, JQuery
Back End Development: Node Js, PHP, .NET, Java, Python, Express Js,
Database Integration: MySQL, mongoDB, DynamoDB, Oracle,
What is the main advantage of using Full stack development services?
The main benefits of Full stack web development services are easy switching between front-end and back-end, working on the entire design structure at any level, saving costs, more secure, easy to upgrade, and others.
Can I know your developers core strength and experience?
We have a pool of talented full-stack developers who have years of experience working on top-notch and emerging technologies.